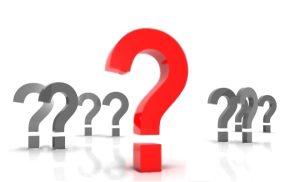 Our standard fee, for most properties, is only $85, which is far lower than the industry standard. 
How can you do that?  Simple.  We started out focused on just performing municipal lien searches, and thus optimized our people, computers, phones, software, website, tracking, and investigation systems to save time and produce results.
Why do I need a municipal lien search? Most Title Underwriters require it now before releasing any Chapter 159 exceptions.  This is due to municipalities tacking on unrecorded liens for all kinds of things such as unpaid taxes, unpaid utilities, code enforcement issues, permit problems, assessments, and more. Title Underwriters know the search needs to be extensive.  It's far beyond the scope of title research, a highly specialized field.  Unrecorded liens are common, and to complicate matters, liens can be attached by several entities, then never recorded by the Clerk of Courts.  What was cheap insurance a few years ago, is now the de facto standard.
Is your email system secure? Yes!  Your business privacy, and ours, is something we protect fiercely.  From our first day we invested in a secure website and email hosting with the nation's largest provider.  Lesser competitors appear to rely on free email services such as gmail, low cost hosting and forms services.  It is common knowledge that all gmail is monitored by various agencies that have no business in your business.
Is your order system secure? Absolutely!  Our form service is the same secure platform used by Ralph Lauren, Starbucks and NASA.  When you order from Lien Search Pro, the information you send is not traveling through public access systems, nor is it compiled by any outside agency or entity.
What is your turnaround time?  Many reports are delivered within 48 business hours, however our standard turnaround time is 72 business hours.   Should the municipality we are working with be delayed, we automatically generate a preliminary report that details everything but the missing information at the 72 business hour mark.  The final report is immediately delivered once the outstanding information has been received.
Why do some searches take longer than others?  Municipalities and counties can vary with response times.  Additionally should we uncover any outstanding issues with the property, we do take the extra time and steps to determine how to efficiently resolve those issues.  As we invested in the best people and systems, our process is one of the most efficient and timely in the industry.  We have the Florida based industry's quickest base turnaround time. 
How long have you been in business?  Lien Search Pro has been consistently serving customers since February 2011.
You have a rookie competitor with a lower price.  What gives?  They appear to be partnered with another business that is not involved in lien research.  They get around to answering your online order after a day, giving you an impersonal estimate of about one business week for your report.  They also use less expensive platforms and processes, so results may not be as timely.  Our staff is motivated and challenged to find the hardest details, then get those integrated in a report so that they make sense to all parties involved in your transaction.

Consider if the interrelated details are really there, or whether the search has been reviewed by someone with years of experience, or if its just a cold electronic assemblage of pasted-in data.  Our people work as a team to insure your search is a Pro effort.  Its right there in our name.

Do you offer email order tracking?  We do!  When you fill out our secure internet order form, you can get automatic email updates every time we reach a milestone on your order.  Just click the EMAIL TRACKING box on our secure order form.
Do you have 24/7 online order tracking?  Yes we do.  Simply visit our site's tracking link, type your file number, and click to instantly see your latest order update.